Bose Soundbar 500
Recommended retail price
Current Price
Overview
ULTRA-HIGH PERFORMANCE WITH AN ULTRA-THIN DESIGN

This stylish soundbar is meant to be heard, not seen. That's why we engineered custom designed drivers to keep the Bose Soundbar 500 almost impossibly thin, without taking away from the acoustic excellence Bose is known for. Measuring only two inches high, its profile fits discreetly under your TV screen, so you won't even know it's there — until you hear it.
Like the Bose Soundbar 500, it's the little things that make a big difference. It may be our thinnest soundbar yet, but its powerful acoustics fill the entire room with sound you just have to hear to believe.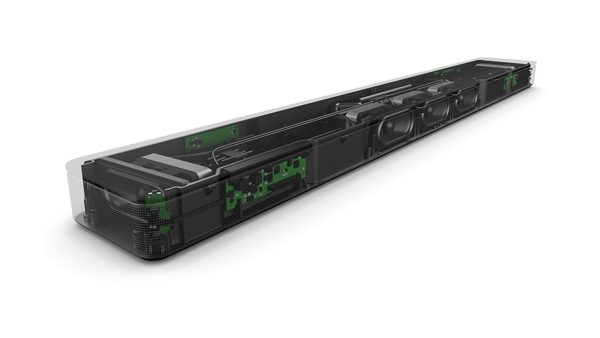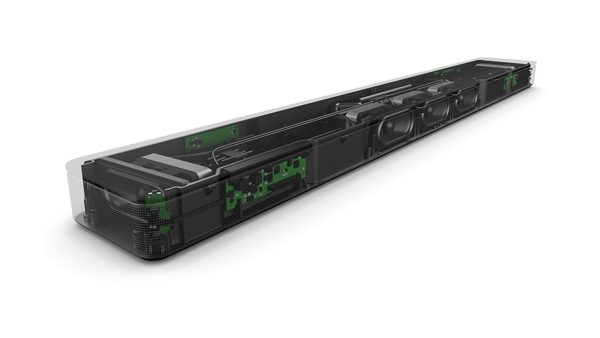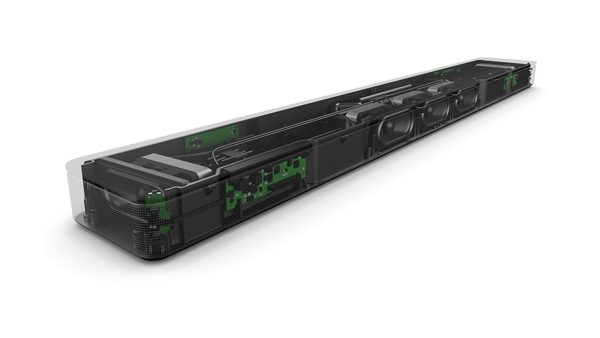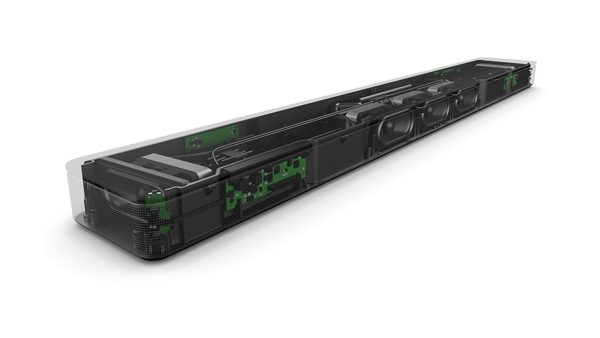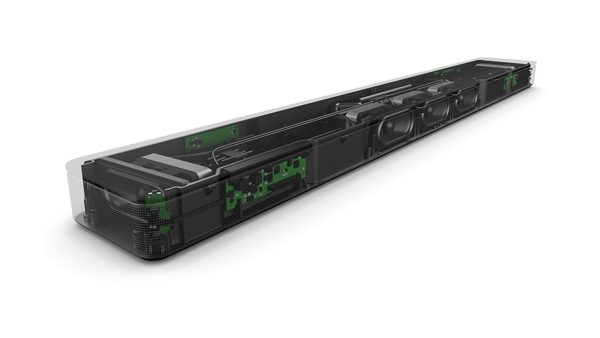 Sounds good, anywhere
ADAPTiQ audio room calibration will optimize its acoustic performance for the unique characteristics of your room — giving you the best possible listening experience.
Future updates
The Bose Soundbar 500 is always getting better. Future software updates will unlock new features—like integrated voice control when it becomes available in your region.

Proprietary drivers
Custom designed, low-profile transducers provide superior clarity while maintaining an incredibly slim design.

QuietPort technology
The soundbar's recessed ports use a piece of resistant screen to reduce turbulent noise while getting more sound through a smaller opening. The result? Virtually distortion-free bass from a slim profile.

Want to watch TV but not disturb anyone else? Now, with Bose SimpleSync™ technology, you can group your Bose Noise Cancelling Headphones 700 with a Bose Soundbar 500 or 700 for a personal TV listening experience. With independent volume controls, you can lower or mute your soundbar while keeping your headphones as loud as you like.

MUSIC. ANY WAY YOU WANT IT.
When it comes to what you want to hear, you have so many options. With Wi-Fi®, Bluetooth®, and Apple AirPlay 2 compatibility, you can wirelessly stream whatever you want, however you want. Browse your favorite music services, like Spotify®, Amazon Music, or Apple Music, or play anything from your phone or tablet. If you can get it on your device, you can hear it through the Bose Soundbar 500. Music services may vary.

Take control of your listening experience
With the Bose Music app, you can easily browse through all your music in one place and seamlessly jump between stations, playlists, and services. Plus, it's another simple way to control the Bose Soundbar 500. Setting up presets with the app is easy, so the music you love is just one touch away. And multiple users can personalize their experience and content. Plus, the app makes set up simple, walking you through each step.

Want to kick it up a notch? Add more.
Make the most of your listening experience. You won't believe what the Bose Soundbar 500 can do on its own, but we have more whenever you're ready. Add the Bose Bass Module 500 for more room-rocking sound. It's thunderous bass in a compact, 10-inch cube. Combine it with the Bose Surround Speakers for the ultimate home entertainment experience and feel like you're in the center of all the action.

Small sub with unmatched bass for its size to provide rich sound
Connect wirelessly for easier placement
Easy to set up

Compelling theater-like, immersive sound

Connect wirelessly for easier placement

Blend nicely in your room, standing less than 4" tall