Game-changing technology. Literally.
A player going through his pregame routine. A coach calling plays from the sideline. A fan watching her favorite team on TV. They all rely on better sound. That's where Bose comes in. Whether it's our noise cancelling headphones, our coaches' headsets, or our home speakers and soundbars, they're all engineered with technologies to deliver better sound. And nothing makes the NFL better than better sound.

Between offseason workouts, cross-country travel, and gameday warmups, it's important for NFL players to stay focused. To train hard and study harder — the opponents, the playbook, the strategy. To keep their eyes on the prize at all times, because at the end of the day, all that really matters is putting yourself in a position to win.

Count to 25. That's how long the head coach has to call each play. (Communication with the quarterback is shut off at :15 of the :40 play clock.) Now add thousands of fans cheering, the stadium music blasting, and the clock winding down to 3… 2… 1… Feel the pressure? This is what they live for. The split-second calls that turn into game-winning decisions.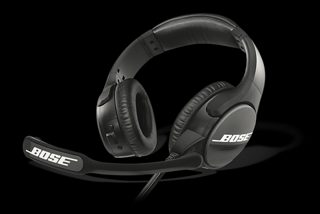 Clear voice pickup is absolutely essential for NFL coaches who talk with each other all game long about plays, formations, matchups, and more.

The NFL headset's noise cancelling technology focuses on low-end frequencies to help block out both the crowd and the stadium sound system.
NFL coaches wear Bose SoundComm B30 headsets, which are engineered for critical wireless communications in extremely noisy environments.
Meanwhile, the NFL headset is designed to let in frequencies related to human speech, so NFL coaches can hear the players and other coaches on the sidelines.
Gameday. When you're a serious football fan, just the word gives you the chills. Because it's not only about the game, it's about the experience. It's about being a part of every play and feeling like you're right there, in the center of the action — even from your couch.

You've selected the maximum numbers of items (4) to compare.
Maximum of 4 items reached
You can only compare similar products.
Only compare similar products.
(0)
Select 2 to 4 products to compare